Mayfair is widely regarded as the premier office location in the UK if not the world and it's reputation is well deserved - but it is the right place for your business to locate itself? This article will give a brief overview of Mayfair as an office destination and some of the things to consider in the course of your search.
Geography
At the heart of the City of Westminster and without doubt one of the most illustrious business addresses on the planet, Mayfair is an ideal business location for those with a generous budget. The largest part of Mayfair is made up of the Grosvenor estate and it is bordered by Park Lane to the West, Regent Street to the West, Oxford Street to the north and Piccadilly to the South.
Getting around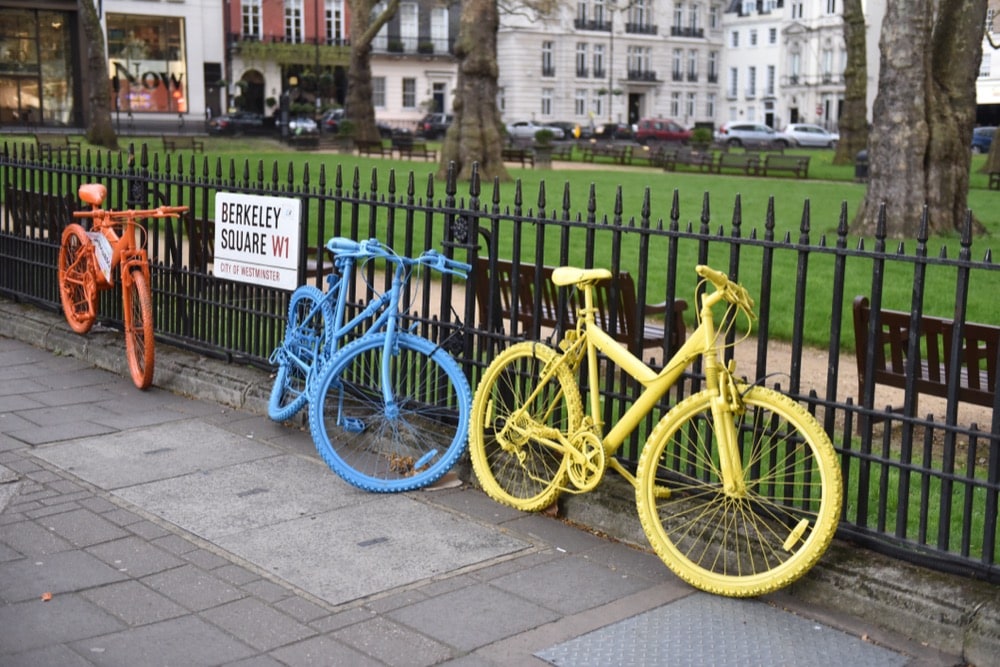 Whilst the immediate vicinity of Mayfair does not process any underground station, the area is extremely well connected thanks to it's well serviced neighbours which provide access to numerous stations including Oxford Circus, Bond Street and Marble Arch. There are also a variety of bus routes that operate to and from Mayfair including the 22 (Putney Common - Piccadilly Circus) n52 (Willesden - Victoria Station) and 2 (West Norwood - Marylebone).
Office space in Mayfair
There is a truly impressive array of serviced office space on offer in Mayfair, ranging from period buildings from the 17th, 18th and 19th centuries, to high-tech, state-of-the-art business centres constructed after the bombing campaigns of the Second World War.
The three main squares of Mayfair, Hanover Square, Berkeley Square and Grosvenor Square, offer some of the area's most impressive grandiose office space, such as this one at 23 Berkley Square. Whilst Mayfair business centres with historic exteriors usually offer the very latest technology and communications infrastructure on the inside, you maybe looking for something a little more modern on the outside as well, in which case 7 Hanover Square may well be worth a visit. Click here to view our full range of office space available in Mayfair.
Pricing
As we have already alluded to, office space in Mayfair does not come cheap, but that is not to say that you cannot find good value options if you look hard enough. Office space at International House can be acquired for as little as £400 per person per month, making a premium address at a reasonable price a real possibility.
The good news is that prices today are much less than they were a few years ago. In 2007 at the height of the market and before the recession set in, office prices in Mayfair were reaching in excess of £110 per sq/ft, whereas today, the same office space can be found for £50-£70 per sq/ft. This situation is not expected to last long however, with the sustained economic recovery driving prices up at a rate that is leading many prospective tenants to look further afield. Even just moving your search location as far as Marylebone, Soho or Covent Garden can reduce the typical lease amount by as much as 30% and these figures are even more dramatic if you look to up and coming areas such as Silicon Roundabout on Old Street.
The average office rental rate for Mayfair is £631 per person per month.
Lowest rate: Hanover Square House,16 Hanover Square - £399 p/p p/m (view)
Highest rate: One Heddon Street (AKA The Restaurant Quarter) - £1400 p/p p/m (view)
Economy
Mayfair has become known for it's wealth of companies belonging to the financial sector including boutique investment banks, equity firms and hedge funds which now make up over 30% of the business population. However, thanks to the plethora of art galleries (over 110!), michelin star restaurants and exclusive private members clubs, the area is a draw to companies from all sectors who have deep enough pockets to take full advantage of the luxurious lifestyle on offer.
Office Locations in Mayfair
Transport links
Major roads

Regent Street / A4

International airports

London City (10.5 miles)

Underground stations

Bond Street

Railway stations

Bond Street

Bus routes

21, 28, 30, 31 and 60