The area around Victoria has been subject to extensive renovation over the last twenty years, and the result is that Victoria is a Zone 1 location with great amenities and affordable office space provision, whilst still retaining some old world London charm.
Geography
Victoria, located in the City of Westminster, is one of the capitol's busiest transport links and home to one of London's largest train stations, London Victoria. You can expect excellent links to the South East (Canterbury, Brighton and Gatwick Airport) and also to ferry links to Europe from Dover or Folkestone.
Victoria is also well connected via the London Underground tube network and the the District, Circle and Victoria lines all run from this station.
Victoria was named after Queen Victoria and you will find Buckingham Palace right up the road. Buildings range from the regal to the functional and although the area has a high concentration of tourists, you will find many quieter leafy streets and parks within a close radius.
Getting there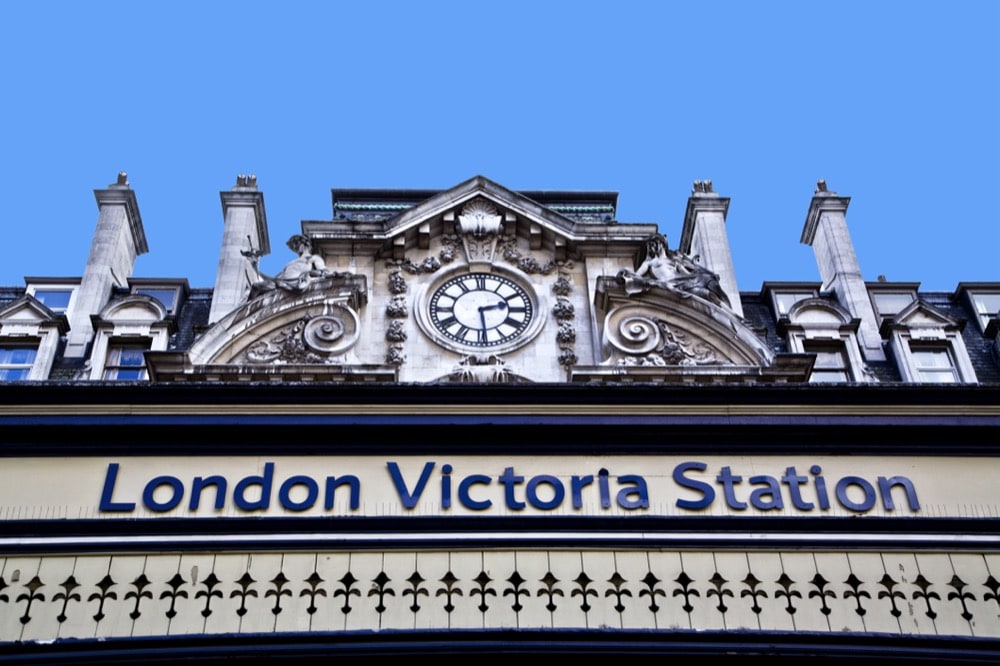 You can get to Victoria via the underground on the District, Central and Victoria line, via bus from most locations in the city or by London's hireable bike system. The underground and traffic get very busy at rush hours and is best to avoid both the tube station or national rail concourse at Victoria Station during these times. If you are several stops away from Victoria on the bus and get stuck in traffic you would be recommended to make the rest of your journey on foot.
In such a central location, however, these inconveniences will pale into significance when you need to travel from Victoria to appointments around London and also will find commuting staff will be well catered for whatever their home location.
Local economy
Victoria plays host to several historical landmarks such as Buckingham Palace, Westminster Cathedral and, a little further out, Tate Britain. The area is also home to several theatres and a plethora of quirky pubs and upmarket eating establishments. Nearby Sloane Square and Belgravia is the centre of high-end fashion, cocktail bars, boutique cinemas and hotels, while Green Park is the perfect peaceful leafy city getaway. There are also numerous centres for high street and grocery shopping. The area is also home to numerous non-retail businesses, with several large organisations being based here such as the Department for Business, Innovation and Skills, headquarters for Transport for London and the Home Office.
Victoria has been designated as an 'Opportunity Area' by the Mayor of London, which aims to provide opportunity for commercial and residential growth. Major redevelopment is ongoing, such as the 'Nova' scheme, which is one of the largest in Westminster and involves the redesign of a 2.5 hectare site and the building of new offices, shops and restaurants. There is also work being done on improving the connectivity of the underground and overground transport systems making Victoria a 'hub' site for London.
Office space
Victoria and the surrounding areas have plenty of office space available, ranging in price. Offices are located in a variety of buildings ranging from grand Victorian and Georgian properties with period features to modern purpose-build office space. Numerous listed buildings now serve as office space in Victoria and you just might find a blue plaque on the front of your building.
Despite Victoria's central location you will find it much more competitive than its neighbouring districts of Pimlico, Belgravia or Green Park.
Office Locations in London Victoria
Transport links
Underground stations

Victoria

Railway stations

Victoria

Bus routes

Victoria Coach Station (most national routes) - 11, 44, 170, 211, C1, C10, N11, N44

Major roads

A302, A202

International airports

Heathrow (16.6 mi, 31 mins via M4 and A4)

Taxis

Eccleston Place (Victoria Coach Station)